From a distance, your vehicle looks great: sparkling chrome, fresh wax, and custom touches that make it uniquely yours. But up close, all you see is the torn driver's seat and those mystery stains where the kids sit. Restore pride in your ride with auto upholstery repair from Waxwerks & Audio+ in Indianapolis. Our experts can handle everything from car interiors to boat seats — cleaning and repairing material when they can, and replacing what they can't save. Contact Waxwerks & Audio+ today at (317) 577-9700 for a free consultation, and find out how we can help.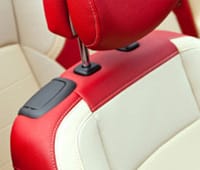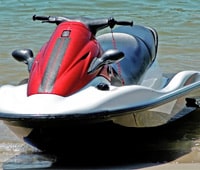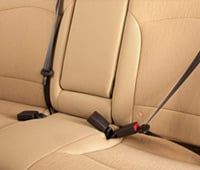 Custom Upholstery for Cars, Boats & More
Vehicle seats can withstand a lot of abuse, but sooner or later it's time to do something about the battle scars. Whether you're restoring a vintage Chris Craft or rethinking the black-on-black color scheme in your Nissan 370Z, Waxwerks & Audio+ upholstery installation pros have you covered. We are excited to use our skills to bring your interior ideas to life. Our talented team specializes in the following services:
Auto Upholstery — Waxwerks & Audio+ car upholstery repair crew can also produce one-of-a-kind dashboard kits, wheel covers, floor mats, auto carpets, headliners, visors, and anything else you can imagine — including convertible tops and motorcycle seats.
Boat Upholstery — Our marine upholstery team has experience installing custom materials in a range of watercraft, including jet skis, pontoons, and ski boats. Boat covers are the only fabric-related product for your flotilla that we don't offer.
Furniture Upholstery — Comfort and style are important at home and work too, so we have extended our upholstery repair and cleaning services to include furniture such as couches, chairs, barstools, and much more.

Car Upholstery Repair & Cleaning
Customers from all over Indianapolis turn to Waxwerks & Audio+ for vehicle care and detailing, inside and out. In addition to providing car upholstery repairs to erase minor blemishes, we also offer auto upholstery cleaning as part of our detailing packages. Whether you're preparing your vehicle to sell or just treating yourself to a more luxurious ride, we can help. And if your exterior needs more than a buff and a shine, ask about our dent removal, scratch repair, and glass replacement services.
Waxwerks & Audio+ also has decades of window-tinting experience — and not just car windows. Home and business owners across central Indiana have discovered the energy savings and other benefits of tinted glass. Safety is another plus: Tinted windows can deter smash-and-grab thefts of car electronics and other accessories, and some tinting film is even designed to hold glass in place when it breaks.
Upholstery Experts You Can Trust
Waxwerks & Audio+ takes great pride in providing friendly, honest service that meets our customers' needs — and keeps them coming back. We understand that you have more important things to do than figure out how to install new boat upholstery, so let us worry about your sun-faded fabric and sagging headliner. Our auto and marine upholstery repair specialists in Indianapolis want to restore comfort to your car, cabin, and couch. Call us today at (317) 577-9700 so we can get started.