You're hard at work, concentrating on an upcoming deadline and barely noticing the storm gathering outside. Until you hear hail pelting the window, that is. Meanwhile, outside in the parking lot, your car is getting pelted too. If you're like many people, you worry that the hail damage is either beyond repair, or that you'll need an expensive paint job afterwards. Before you panic, contact Waxwerks & Audio+ in Indianapolis at (317) 577-9700 to see if your car is a good candidate for paintless dent removal (PDR).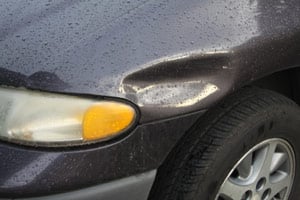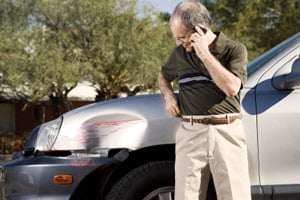 The PDR Process
Minor hail damage, dents and dings can often be remedied, without the need to repaint, by a process called paintless dent removal. The dent repair technique has been used for many years to maintain rental cars and prepare vehicles for auctions, and is becoming widely known among consumers as well. Dent removal can be done in conjunction with scratch repair by our auto detail professionals.

Paintless Dent Repair
Dent repair usually involves using special tools and instruments to push the dents out from the inside, while sometimes pulling from the outside of the panel. To complete the process, technicians then tap down the repair, removing the remaining high spots to flatten the surface to its pre-damaged condition.
Dent Removal
Paintless dent removal is commonly used on both aluminum and steel body panels. Successfully removing dents depends on factors such as paint flexibility and the degree to which the metal has been stretched. Very sharp dents and creases may still require painting after procedure.
Our Specialists
When repair is attempted by an untrained or improperly trained automotive technician, it can actually cause further damage to your car. At Waxwerks & Audio+, our experienced team has been specially trained to service all types of vehicles, makes and models. We know how to address the unique requirements of trucks, successfully repairing tailgates, bed sides and even extended cabs. On every vehicle we service, we use specialized measurement instruments for precision accuracy in completing the fine details of your car dent removal. As with any body work, the beautiful and lasting results speak for themselves!
In addition to paintless dent removal, we also perform services such as window tinting, car detailing, scratch removal, auto glass repair, remote starters, car audio installation, car alarms, upholstery repair, auto accessories and more. Contact Waxwerks & Audio+ in Indianapolis today at (317) 577-9700 for more information or to make a service appointment.