Your vehicle may look like everyone else's when it comes off the assembly line, but it doesn't have to stay that way. Ready for an automotive upgrade? Waxwerks & Audio+ is here to help with window tinting, car audio installations, remote starters, and more. Contact us today at (317) 577-9700 to find out why we've become Indy's go-to shop for car and truck accessories.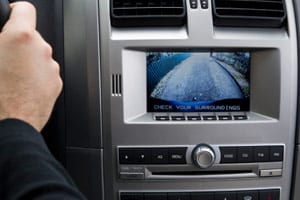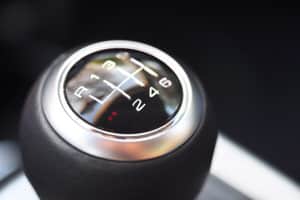 Interior Auto Accessories: Kick it up a notch with custom all-weather car mats, steering wheel covers and gearshift knobs. Dash trim kits come in all colors (including satin nickel and chrome) and are precision cut to OEM specs to ensure a perfect fit. We also install custom upholstery to complement any interior car or truck accessory.
Exterior Auto Accessories: Shine it up with a chrome door or tailgate handle, mirror covers or other chrome trim accents. Even custom window visors can cause bystanders to take a second glance. For a little style and added stability, check out your options in spoilers and rear wings – we custom paint to match any vehicle.

Unique Style For Unique Drivers
What's your idea of the ultimate interior? We want to know! Contact Waxwerks & Audio+ today at (317) 577-9700 for an auto accessories consultation or appointment. After all, you're a unique individual so why not let your vehicle reflect that?
Some auto accessories are just for fun, while others are for better function or added safety. In fact, there are so many car and truck accessories on the market today, you'll be sure to find something special at Waxwerks & Audio+ in Indianapolis that will give your ride the "wow" factor.
Just For Trucks
Whether you have a short bed, long bed, crew cab or extended cab, we have the right truck accessories for you. How about starting with runningboards, side steps or nerf bars for an easier climb into the cab, or protecting the bed with a bedliner or spray-on bedliners? Just let us know what you need.
Backup Cameras
Backup cameras are a great tool to help you to get into those tight parking spots without damaging your vehicle. A second eye would also be helpful when backing out of your driveway – a real challenge if you live on a busy road or highway. Backup cameras are easy to install and use, and you'll wonder why you didn't get one sooner. Call Waxwerks & Audio+ at (317) 577-9700 for more details.
In addition to carrying a full line of truck accessories and car accessories, we also provide quality service in dent removal, car scratch removal, auto windshield replacement and repair, auto detailing, car alarm installation, upholstery repair and installation, custom rims and tires, and more. Contact us today at (317) 577-9700 for more information or to make a service appointment.