At Waxwerks & Audio+ in Indianapolis, we specialize in top-of-the-line aftermarket audio and video, from in-dash stereo systems to flip-down DVD players. Among other car electronics, we can also install a hands-free Bluetooth car stereo or a car navigation system for a safer and more enjoyable driving experience.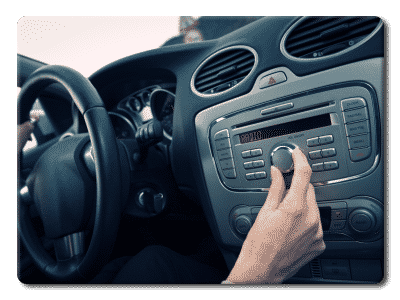 Car Audio Installation
When choosing a stereo system, you not only want it to sound amazing, but look amazing too. We use quality components from top manufacturers such as Alpine, Kenwood, Orion and JVC. After completing your car stereo installation, you'll enjoy a system with an attractive appearance and superior sound clarity. Our experienced technicians will help you choose the right type of car audio installation for your vehicle and needs, from integrated iPod systems and mp3 player interfaces to standard stereo decks and satellite radio receivers. We customize every job to every customer, to guarantee satisfaction.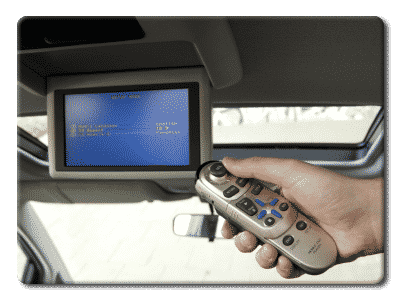 Car DVD Installations
While not a total cure for the dreaded "Are we there yet?" question from the kids, it can be postponed for a few miles when you install a DVD player. A car DVD installation can be mounted on headrests, made to flip down from the ceiling or can even be installed in the dashboard. For the ultimate in convenience and performance, consider an integrated DVD/CD/radio/GPS system. And if you use your vehicle for business, consider video installation for quick sales presentations on the go. We proudly use video equipment from Alpine, Audiovox and Concept manufacturers.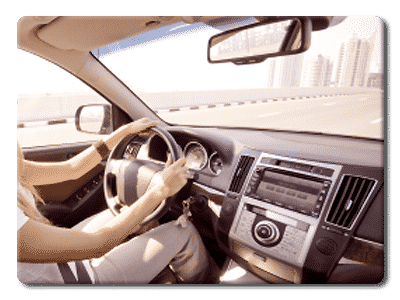 Hands-Free Communication
We all know the dangers of texting and driving, but talking and driving can also take our attention from the road and potentially cause an accident. Let us put in a Bluetooth car stereo system that allows hands-free communication and easy operation. Call Waxwerks & Audio+ at (317) 577-9700 today.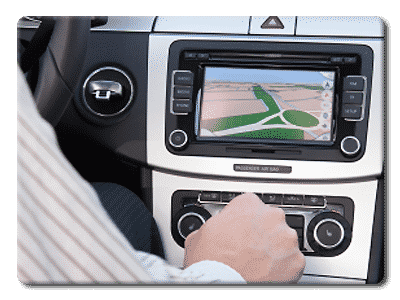 Car Navigation Systems
They say that half the fun in getting to your destination is the journey itself. Not true if you find yourself driving around in circles because you've forgotten your map or taking wrong turns because your sense of direction is not what it used to be. Come see our newest GPS and navigation systems – from portable units to built-ins.
In addition to DVD and car audio installations, you can rely on Waxwerks & Audio+ for quality service in window tinting, dent removal, scratch repair, windshield replacement, remote starters, auto detailing, alarm installation, custom upholstery, truck and accessories and more. Call Waxwerks & Audio+ today at (317) 577-9700 for more information or to make a service appointment.