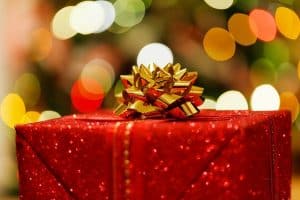 The holiday season is here! At Waxwerks, we love the hustle and bustle of the season. Like you, we've got holiday shopping on the mind. We don't blame you. In fact, we would like to add to the excitement of the season by featuring a few of our top car products that make great gift options for the car lovers on your list.
1. Remote car starter
Climbing into a cold car in the morning can be brutal during the Indiana winter, especially if you don't have a garage. However, with a keyless remote car starter, the driver can start the car from the house and let it warm up while he or she finishes getting ready to get out the door.
2. Window tinting
Don't give a sub-par window tinting kit you can pick up at just any car parts store. Instead, show your holiday spirit by giving your friends or family members professional window tinting for either car or home windows.
3. Car detailing
Getting a car clean inside and out can be a tough job, especially for young families. You can give a fresh start to the new year with a car detailing package from our crew. We have a number of detailing packages that include everything from washing windows to deep cleaning the dashboard.
4. Auto accessories
Do you have a friend who likes to customize his car? Then check out our range of interior and exterior auto accessories that can enhance just about any vehicle make and model. From chrome finishes to custom visors, we have something for everyone.
To find out more about these gift options or some of our other car products, contact Waxwerks of Castleton today at (317) 577-9700. To save a little money on your holiday shopping, be sure also to peruse our current specials.
photo credit: public domain via pixabay