Got hit by a round of pea gravel on your way home? Cracks on a car's windshield can be caused by all kinds of projectiles. The next question is: do you repair it or have the whole windshield replaced? Either way, you'll want to take action soon, because cracks can quickly spread across your windshield, impeding vision. For fast, reliable windshield repair or replacement in the Indianapolis area, choose Waxwerks & Audio+.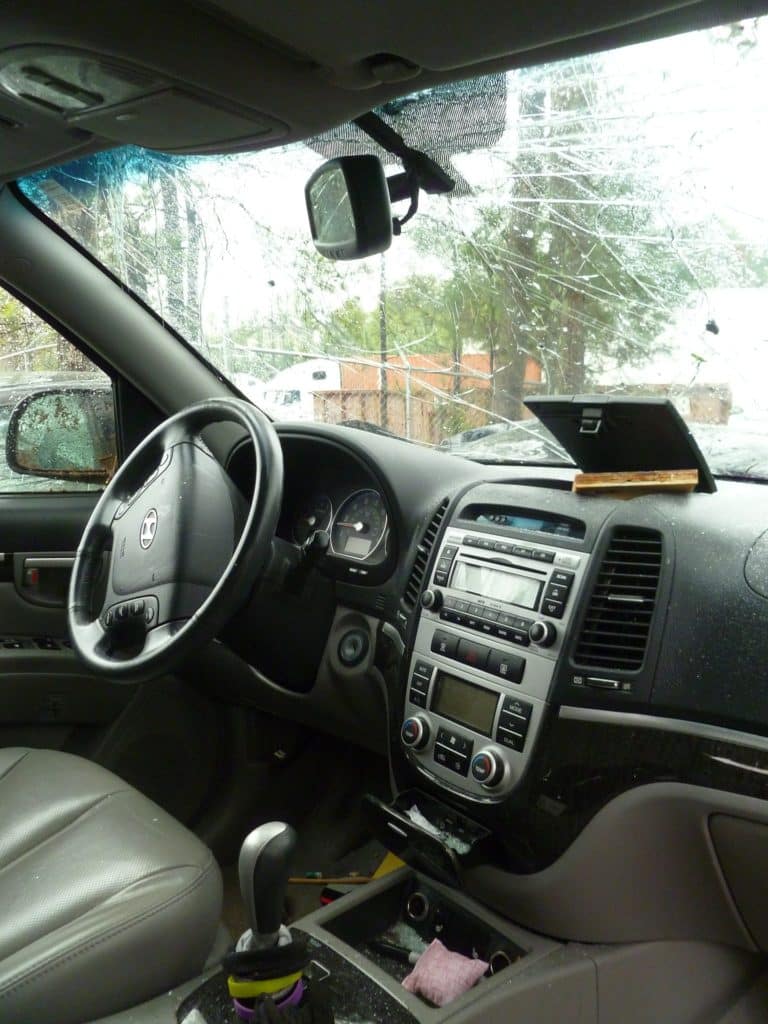 When to Repair
The general rule of thumb is that if the crack or chip can be covered by a dollar bill, it should be repairable. Windshields are constructed of a layer of resin or polymer sandwiched between two layers of glass, which prevents it from completely shattering if damaged. To repair the crack, our team injects resin into the windshield during a process that takes about 30 minutes. When we're finished, you're free to drive home.
When to Replace
Although we're able to repair many cracks or chips, if the damage is extensive, a complete replacement may be necessary. If there are more than three cracks or chips on the glass or if the damage is at the edge of the windshield, we can do a complete auto glass replacement. If you're unsure whether to repair or replace, contact us. We'll examine your vehicle and make a recommendation.
Call Waxwerks & Audio+ for Help
Remember, the key is to act quickly. Windshields and windows are important to the structural integrity of your vehicle. A small chip can become a much bigger problem very quickly. Don't put this off! Contact Waxwerks & Audio+ today at (317) 577-9700 for more information or to make a service appointment.