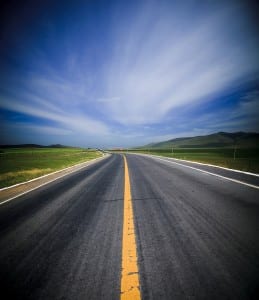 Vacation season is in full swing, and at Waxwerks of Castleton, we want to make sure your road trip is more fun than frustrating. In a previous post, we provided some entertainment, safety, and navigation tips to get you on your way. But we didn't want to stop there! Here are a few more ways to make your next road trip a bit more fun and stress-free.
Minimize car clutter.
Traveling a long way in a dirty or cramped car can make everyone a bit crazy. Give your vehicle a clean start. Consider detailing your car or at least getting it cleaned up and swept out. Also, pack only the essentials to avoid feeling claustrophobic, and if you need more space, consider buying or renting a car-top travel carrier.
Bring your own food.
Stopping for endless snacks and dinners out can really drain your budget and add time getting to your destination. You can pack snacks or even picnic lunches to lower the amount of money and time you spend on food. Granted, you may still want to stop for a meal or two, but minimizing travel time and costs can often reduce vacation woes. (Save your money for when you arrive at your destination!)
Take advantage of rest areas.
If your goal is a quick bathroom break and getting back on the road, we recommend stopping at rest areas. These highway stops are built for a quick stretch and the essentials (bathroom, local brochures, soda machines, etc.), and rest areas are generally kept cleaner than gas stations. If you packed a picnic lunch, you can also make the most of the picnic tables found at most rest areas.
No matter your destination, Waxwerks of Castleton, IN wants to help get you on your way. As an Indianapolis auto glass repair, window tinting, windshield repair, and car detailing specialist, Waxwerks is committed to helping you keep your car in its best shape—before and after your next road trip. Contact us today at 317-577-9700!