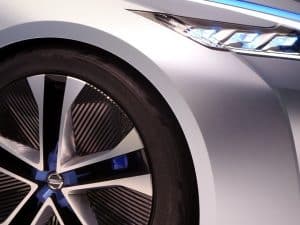 You care about your car. You went to great lengths to find just the right vehicle, and you do everything you can to keep it in top condition. From detailing to routine oil changes, your car is well-taken care of. However, something is missing. You keep looking at your car wondering what you can do to set it apart from other ones in the Indianapolis area. Well, Waxwerks may have your answer.
Have you ever considered custom wheels? Many vehicles come from the dealership with standard tires and rims. They're not unsightly, but they're also not set apart. At Waxwerks, we can help you find just the right wheels that allow you to:
Customize your ride. If you want to improve your ride, we can suggest some tire upgrades that might make all the difference in how your car feels when you drive it.
Enhance the look of your car. Custom rims and tires can transform the look of your vehicle. At Waxwerks, we work with The Wheel Group, a top manufacturer and distributer of quality wheels, tires, and accessories. Together we can find a look that's uniquely you.
After ordering your wheels, you can count on our professional team to install them right here in our Indianapolis shop. In addition to custom wheel installation, we can also offer the following auto services:
For drivers who love their cars and want them to stand out on the road, Waxwerks is your one-stop-shop. We'll take care of you and your car, making sure you get not only the best parts but also expert customer service from the moment you walk through our door or give us a call.
To find out more about custom wheels or any of our other services, contact us today at (317) 577-9700.
photo credit: public domain via pixabay