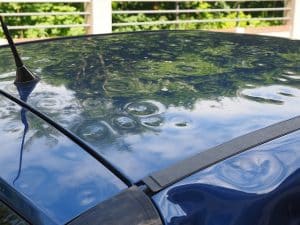 Have spring storms done a number on your car, causing hail damage that you just can't ignore? Or maybe some of the Indianapolis road work debris got the better of your vehicle? Whatever the cause of those dents, don't look at them any longer. Instead, come on down to Waxwerks to see whether your car is a good candidate for our paintless dent repair services.
Paintless Dent Repair
In comparison to many other dent repair options, paintless dent repair (PDR) is often faster, more affordable, and doesn't require auto body paint after the fact. Ideal car candidates for PDF have either aluminum or steel body frames. Additionally, the effectiveness of paintless dent repair may depend on the condition and flexibility of your car's paint. However, before you go to an auto body repair shop, come to Waxwerks to ask about our dent repair options.
Other Services
In addition to paintless dent repair, we offer a number of interior and exterior services to get your car back in great shape. Depending on the condition of your vehicle, you may want to also add on one of the following options:
At Waxwerks, we want to help you keep your car looking better than ever, even after it's been through the storm.
Car Accessories
While you're having your car dents repaired, you can also throw in a little something extra for yourself. We also specialize in car accessories and electronics to enhance your ride. You can enjoy a remote car starter, onboard entertainment systems, or even security systems.
To find out more about PDR or any of our services, contact Waxwerks today at (317) 577-9700. Our team will be glad to answer all your questions or set you up with an appointment.
photo credit: public domain via pixabay