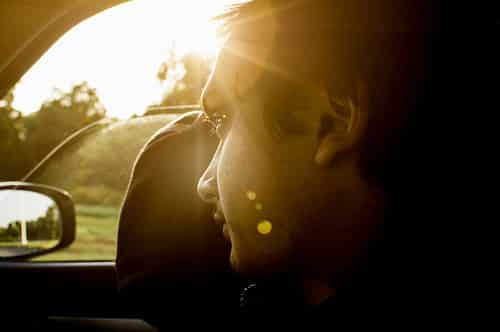 The Indiana sun is beating down, and you and your car are feeling the effects. You know you need to get your car windows tinted—and fast. Sure, you can pick up one of those window tinting kits from your local "have-it-all" store, but more than likely you'll end up frustrated with the process and with a sub-par tint job.
At Waxwerks, we've had countless customers come into our Castleton shop after a botched home window tinting—the self-applied film peeling from the window edges or bubbles popping up in the middle of a window. You can avoid all that hassle (and the cost of doing it twice) by getting professional window tinting from our trained and experienced crew.
We carry only high-quality window tinting materials, including Solar Gard®, Viper Tint, and Hüper Optik ceramic film. These brands make products that last, and with our professional installation, customer satisfaction is high. All our products keep about 99% of the sun's UV rays out and help minimize sun damage to your vehicle's interior. Plus, your car doesn't have to work quite so hard during the summer months to keep a cool interior.
It's also important to note that all our auto window tinting products are compliant with local laws. These laws were instituted for consumer safety, so we help our customers find the desired level of tint that's also legal. That's a win for both of us.
To find out more about our window tinting services or to schedule an appointment, all you have to do is stop by our Castleton location, or contact us at (317) 577-9700. Waxwerks is the premier auto glass expert in the Indianapolis area. In addition to auto window tinting, we also feature auto glass repair, windshield repair and replacement, car detailing, custom car electronics, and more.